About Us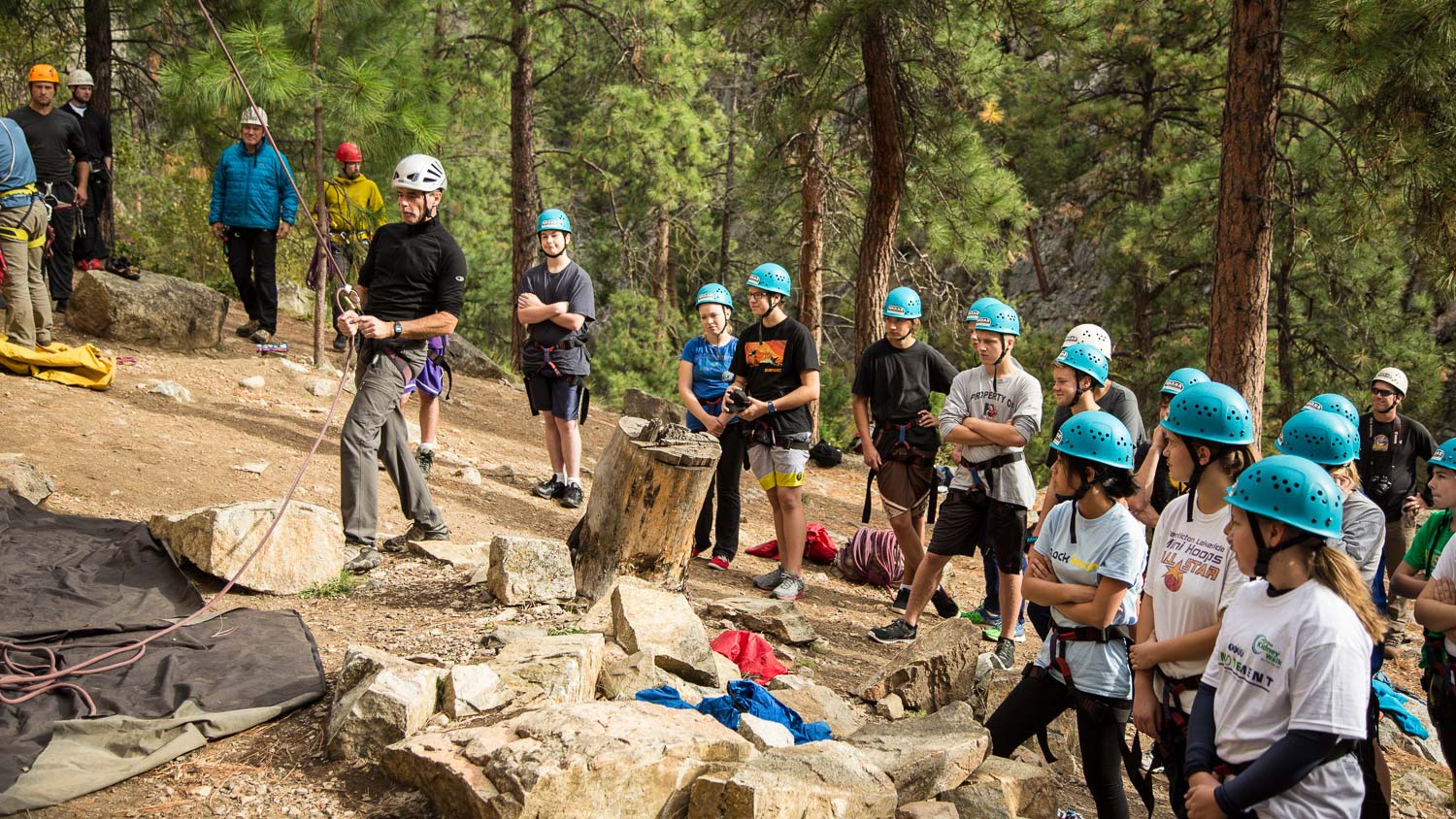 Why Choose Skaha Rock Adventures Ltd?
Skaha Rock Adventures is the Okanagans' premier rock climbing school, providing unparalleled instruction and guiding services since 1993. Our professional Association of Canadian Mountain Guide staff provide exceptional half, single and multi-day training programs for novice to advanced rock climbers. We specialize in group/corporate adventure training to include rock climbing, high angle ropes courses, backpacking and alpine rock climbing programs. We also offer Duke of Edinburgh Bronze, Silver and Gold Medal Award programs for youths 14-24 years in age.
Russ Turner, ACMG Guide and owner, has 39 years of instruction and guiding experience and is passionate about the quality of our programs. We pride ourselves on personalized service. The majority of our programs are guaranteed to run with a minimum of two participants, providing you with outstanding, personalized programs for the best value possible. We are fully insured with an impeccable safety record, having provided close to 50,000 client days of training activity.
As an active supporter of Pentictons' climbing community, Skaha Rock Adventures has invested 3,000 volunteer hours developing superb training sites in the Skaha Bluffs and continues to be an effective member on committees, helping to preserve climbers' access to the Skaha Bluffs since 1993. Skaha Bluffs Provincial Park is now one of North America's prime rock climbing destinations, boasting dry weather conditions for the longest climbing season in Canada.